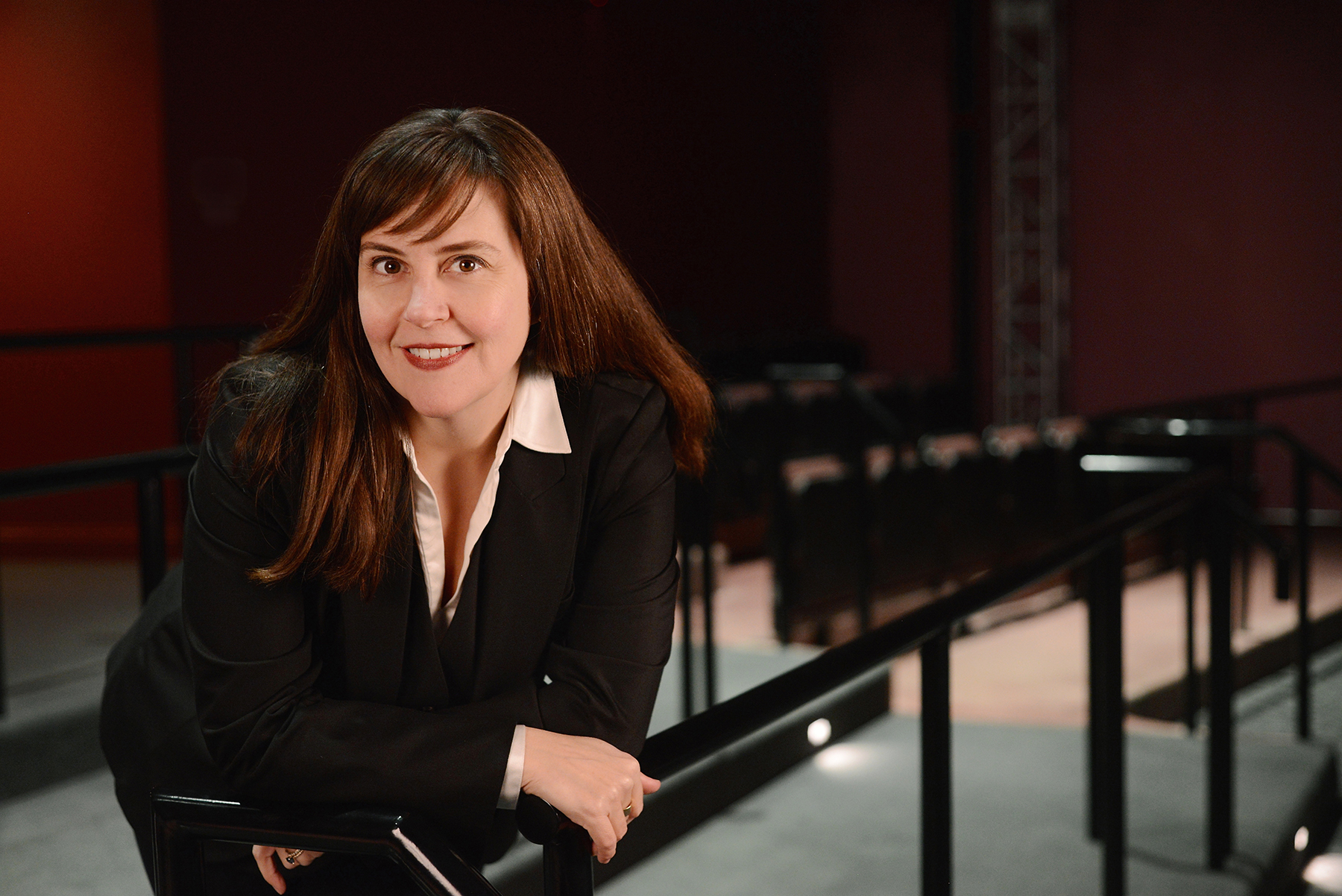 MANDEE HAMMERSTEIN
908-246-0882
-FOR IMMEDIATE RELEASE-
HOPEWELL THEATER RE-LAUNCHES WITH
EXPANDED VISION
AND
NEW PRODUCTION COMPANY
HOPEWELL, NJ (1/31/2017) - Hopewell's historic theater will be re-launched in 2017 with an expanded vision by the production team of Sara Scully, former founder and Executive Director of Lambertville, NJ's indie-cinema ACME Screening Room and business partner Mitchel Skolnick. Scully will direct the theater and plans to present a robust and wide range of programming there, from live music by local and regional singer-songwriters, to movies, talks, guest artist Q&A's, and some performances.
The dine-in theater will uniquely feature a hybrid of cabaret-style banquette seating with tables and traditional fixed theater seating, to support patrons comfortably enjoying a meal or a snack during the show. There will be a full concession stand with traditional theater food like popcorn and candy, along with grab-and-go small plate options. On a regular schedule the theater will also host full-dinner "Supper Club" nights before a show served by a local caterer. The theater also will be available to rent to performing artists or for events and meetings.
"Our aim is that this theater will serve a wide range of artists and community members and be a resource and intimate, inviting sanctuary to enjoy the arts. With state-of-the-art sound and lighting, comfortable and inviting seating options, and diverse slate of programming, the theater will be a welcoming place to have a unique cultural experience, to practice or perform."
The theater's expanded vision includes a carefully-curated programming schedule that will showcase independent films, some followed by Director Q&A or paired with a reading or concert, and live music on a weekly basis performed by local and regional singer-songwriters. There will also be TED-style talks and a variety of discussions from books to visual arts to self-improvement and wellness, all with the leading goal of creating community through inspiring and stimulating idea exchange. Audiences will have access to talent through the intimate productions offered. Artists will have access to the theater which will be rented during the day to encourage adult artists, musicians, filmmakers and artist networks who need a home to either practice, show work, or come together to create.
The theater interior design will be a mix of urban-style meets classic country with a sense of casual elegance. Minor cosmetic renovations will take place over the next few months.
Official programming scheduling and opening date are to be announced in spring of 2017.
Hopewell Theater is located at 5 South Greenwood Avenue in Hopewell, New Jersey and online at www.HopewellTheater.com. The theater building is owned and was recently renovated by Hopewell Playhouse, LLC: Jon McConaughy, Liza Moorehouse and Mitchel Skolnick.
BIO, SARA SCULLY, EXECUTIVE DIRECTOR:
Sara Scully, ScullyOne Productions has been a Producer and Social Entrepreneur for nearly twenty years, creating comprehensive multi-media projects for clients that build community, increase awareness, and encourage creative participation. ScullyOne founded the ACME Screening Room, an independent cinema space nearly a decade ago, and developed a unique and intimate program that brought the world of indie film to life with screenings and guest artist Q&A's and exhibitions. ScullyOne has also provided business and communications planning for arts and community organizations. Prior to founding ACME Screening Room, Sara Scully worked in documentary film production and children's educational programming for clients like Scholastic Publishing, WNET and HBO.
BIO, MITCHEL SKOLNICK, PARTNER:
Mitchel Skolnick has been partner of Blue Stone Farms since 1997 and a supporter of arts and music.
HOPEWELL THEATER MISSION:
Come as you are. Where local meets world stage and creativity, ideas and music are as accessible as the surroundings. Hopewell Theater offers a range of inviting cultural experiences, from independent film and live-music to guest speakers and post-show artist Q&A's. Patrons can dine-in at one of our special Supper Club nights, or just come for the show. With flexible seating options, from intimate banquette tables seating to traditional fixed theater seats, there's a place where everyone can feel comfortable.
A landing spot, a launch pad, an incubator, Hopewell Theater is also where artists can play, practice, perform or show their passion project on the big screen and for co-producers who want to partner with the theater to develop work. The theater is available to rent, at both hourly and day-rates.
We also source our Supper Club and grab-n-go concession menu locally, wherever possible, and aim to enhance the Hopewell Borough commerce and community by partnering with local businesses and restaurants.
#####
*Interviews and high-resolution images are available upon request.