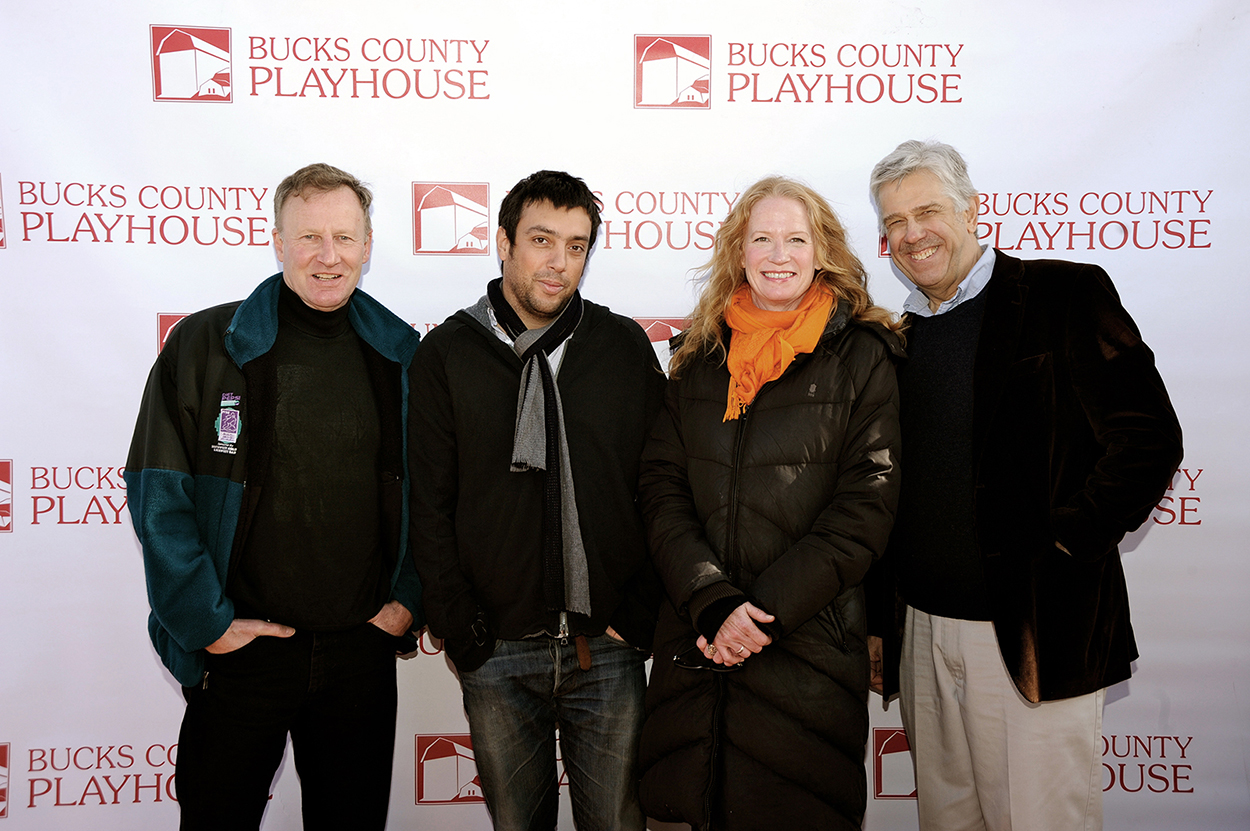 Back in 2012, I worked on the public relations campaign (& production photos too) for the Philadelphia region, launching the World Premiere of MISERY! At the time, the cast featured Daniel Gerroll & Johanna Day - now starring Bruce Willis and Laurie Metcalf - here's the latest release below on the show that's NOW OPENING ON BROADWAY!
PRESS/MEDIA Contact:
MANDEE KUENZLE
Mkbcoverage@gmail.com
908-246-0882
-FOR IMMEDIATE RELEASE-
BUCKS COUNTY PLAYHOUSE CELEBRATES ITS SECOND PRODUCTION OPENING ON BROADWAY!
NEW HOPE, PA (11/12/2015) - The opening of "Misery" at Broadway's Broadhurst Theatre on November 15 marks another landmark moment for the newly restored and reopened Bucks County Playhouse. The Broadway staging of William Goldman's new play, based on the novel by Stephen King, comes nearly three years after the its world premiere at Bucks County Playhouse in November 2012.
When the new Bucks County Playhouse opened in Summer 2012, it established as part of its mission statement, "to regain the Playhouse's historic place in the national theatrical landscape." Since that time, the nonprofit Bucks County Playhouse has been instrumental in producing new work that is Broadway and off-Broadway bound. Terrence McNally's play, "Mothers and Sons" starring Tyne Daly, premiered at the Playhouse in 2013 and went on to receive two 2013 Tony Award nominations. In 2016, the Playhouse will produce the new musical, "A Taste of Things to Come," by Debra Barsha and Hollye Levin, which has plans to move to New York as well.
"I know I speak for everyone at Bucks County Playhouse in sending hearty congratulations to the 'Misery' team on its Broadway opening," says Alexander Fraser, Producing Director of Bucks County Playhouse. "We are very proud to have played a role in the developmental process and are excited that the Playhouse can offer our audiences the unique opportunity to participate in a show's journey to Broadway. We are delighted to present work that is bound for bigger stages and give the residents of Bucks County and the Greater Delaware Valley the chance to see Broadway work here first. And we're happy to give our loyal subscribers the chance to purchase specially priced tickets for the Broadway production, which stars Bruce Willis and Laurie Metcalfe. We look forward to presenting many more world premiere productions on the historic Bucks County Playhouse stage."
The final production on the Playhouse's 2015 season, "It's A Wonderful Life: A Live Radio Play," opens at Bucks County Playhouse on December 11 for a run through December 27. Special pricing is available for preview performances December 11-12, as well as for Christmas week, December 22-24. For more information on Bucks County Playhouse visit buckscountyplayhouse.org or call the box office at (215)-862-2121.
ABOUT BUCKS COUNTY PLAYHOUSE
Bucks County Playhouse, a nonprofit 501(c)3 organization, is the oldest and largest professional Equity performing arts center in Bucks County, and provides the finest theatrical entertainment for visitors and residents of New Hope, Doylestown, Lambertville and the Delaware Valley. Under the direction of Tony Award-winning Producers Alexander Fraser and Robyn Goodman, its mission is to present first class professional entertainment and regain the Playhouse's historic place in the national theatrical landscape; and to stimulate, support, inspire and celebrate the performing arts via community programs, partnerships and arts education. Located between Philadelphia and New York, Bucks County Playhouse opened in 1939 in a converted 1790 gristmill after a group of community activists, led by Broadway orchestrator Don Walker and playwright Moss Hart, rallied to save the building. The Playhouse quickly became one of the country's most famous regional theaters, featuring a roster of American theatrical royalty including Helen Hayes, Kitty Carlisle, George S. Kaufman, Grace Kelly, Robert Redford, Bert Lahr, Walter Matthau, Angela Lansbury, Bernadette Peters, Alan Alda, Tyne Daly, Liza Minnelli and Audra McDonald and remained in continuous operation until December 2010. In 2012, the Playhouse re-opened thanks to the efforts of the Bridge Street Foundation, the nonprofit family foundation of Kevin and Sherri Daugherty, and Broadway producer Jed Bernstein. Since its renovation, significant productions include Terrence McNally's Mothers and Sons starring Tyne Daly which moved to Broadway and was nominated for two Tony Awards; Misery by William Goldman based on the Stephen King novel which opens on Broadway in fall, 2015, Vanya and Sonia and Masha and Spike, starring Marilu Henner and playwright Christopher Durang, and this summer's hit production of Company starring Justin Guarini, which the Wall Street Journal claimed "borders on the miraculous. The Playhouse is surely headed back into the spotlight."
#####