What kind of class inspires singing and dancing by the end of the night – apparently mine & what a time! Check out the photos of some not-so camera shy classmates from my November 13th Paint and Wine Class! (Oh & next up, Marc Chagall "Angel In the Chandelier" on Dec. 15th!)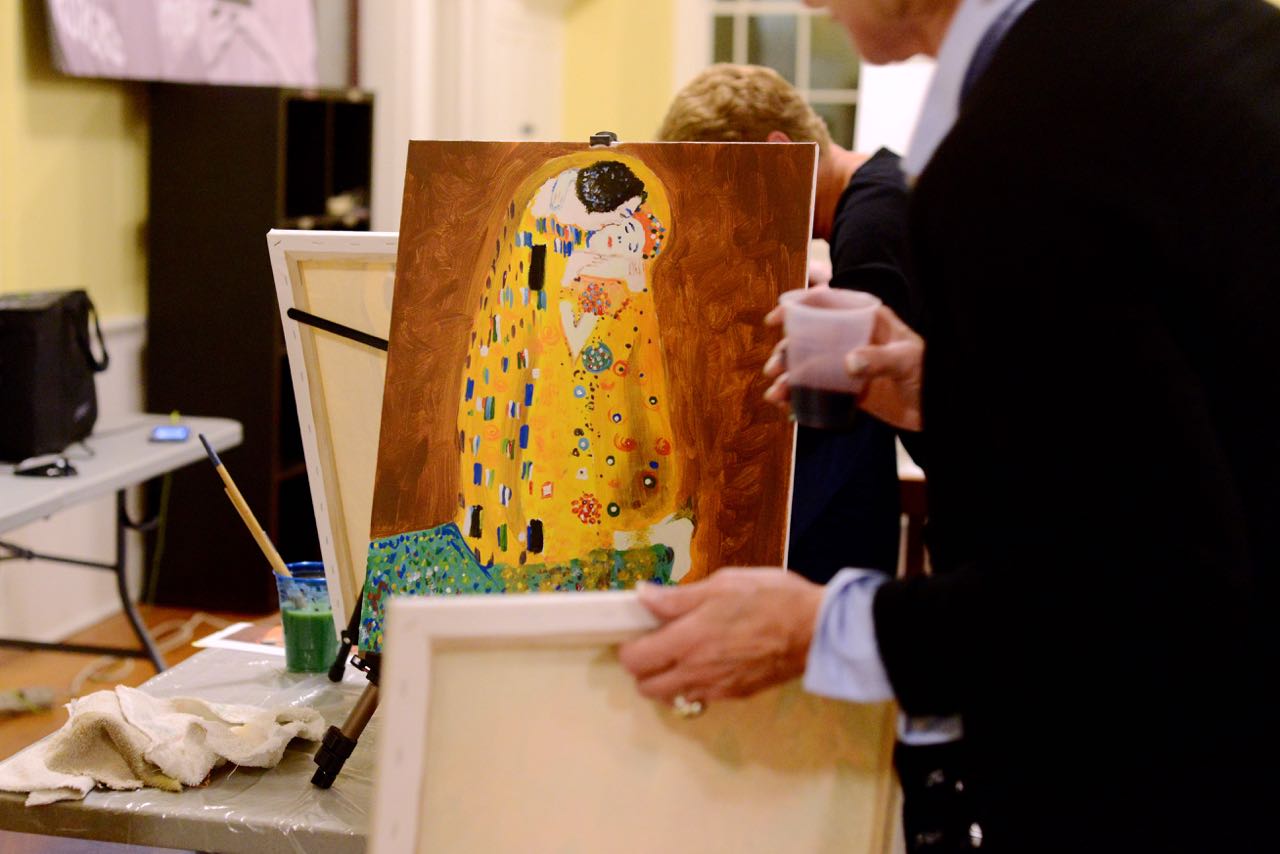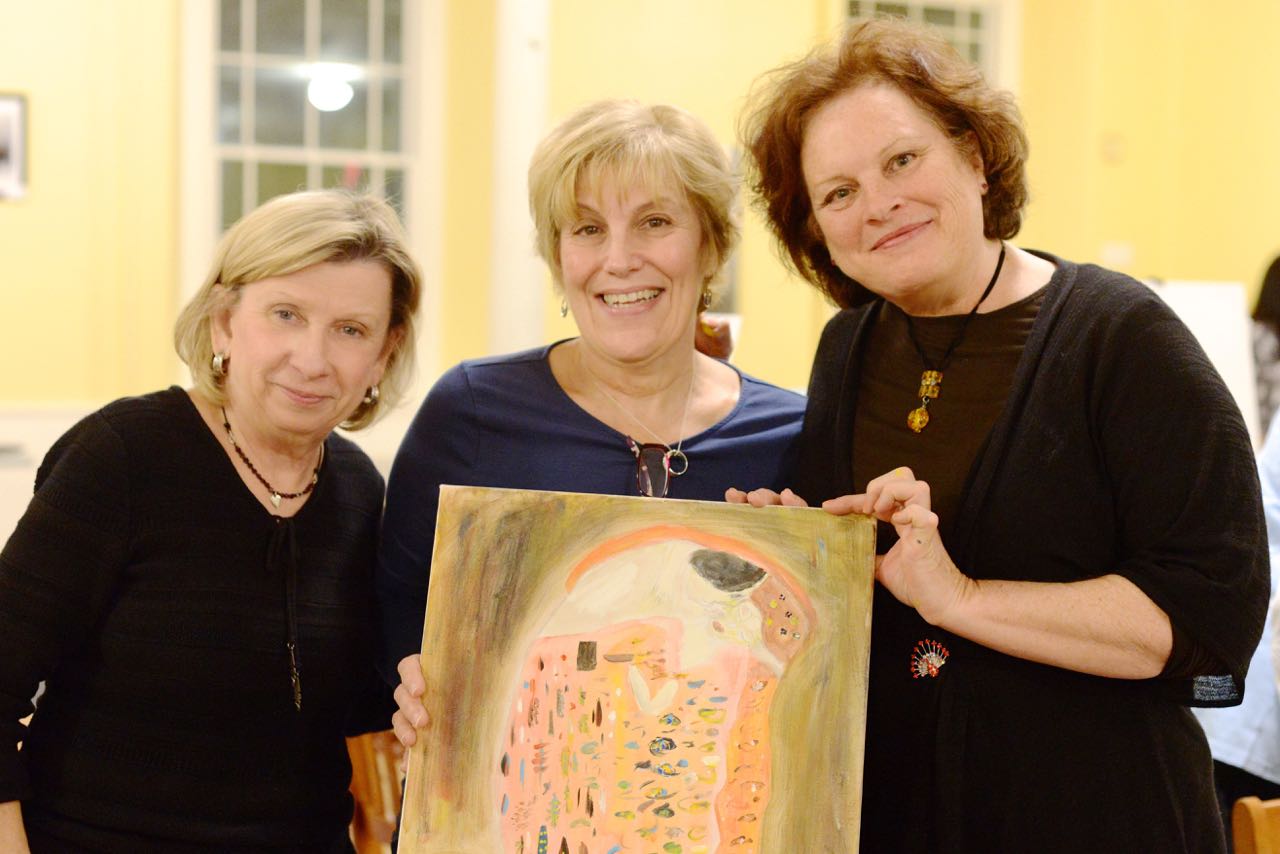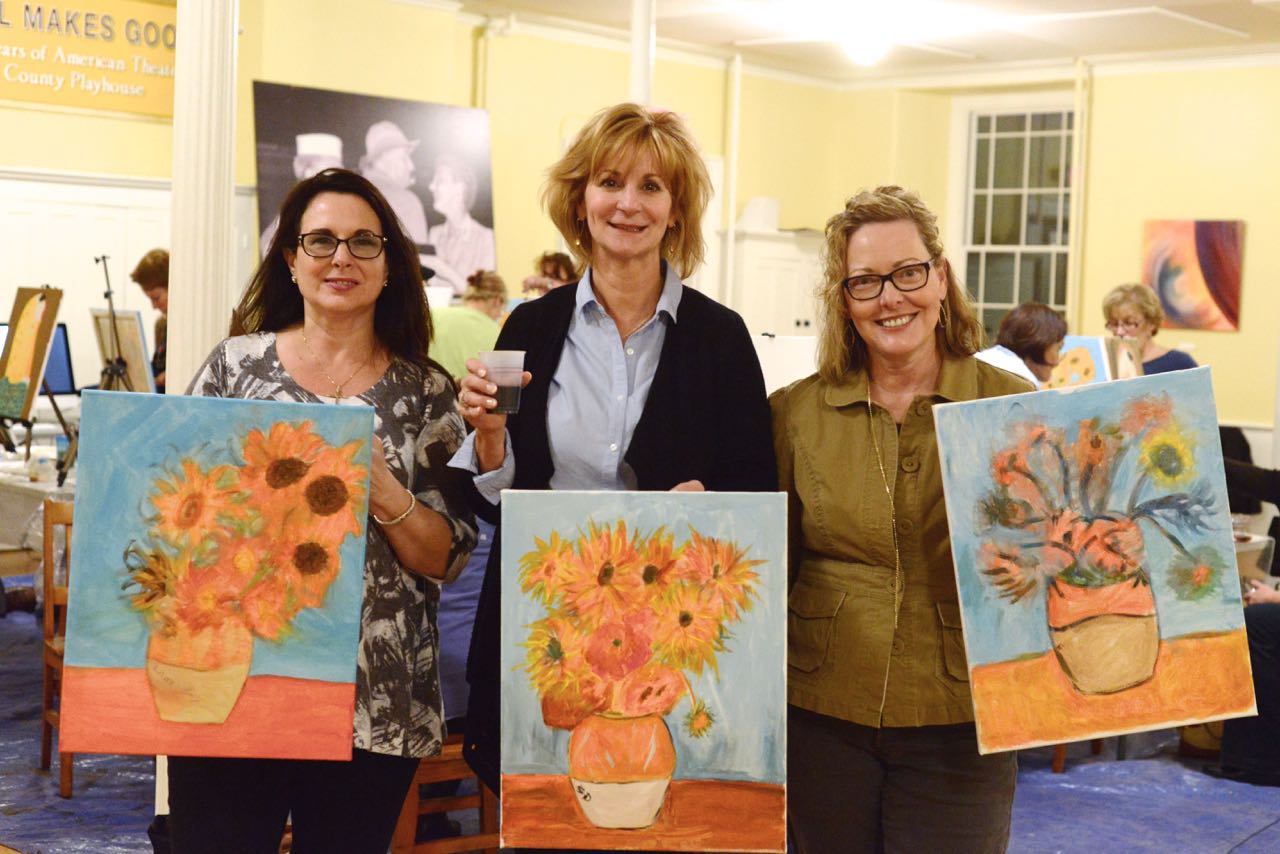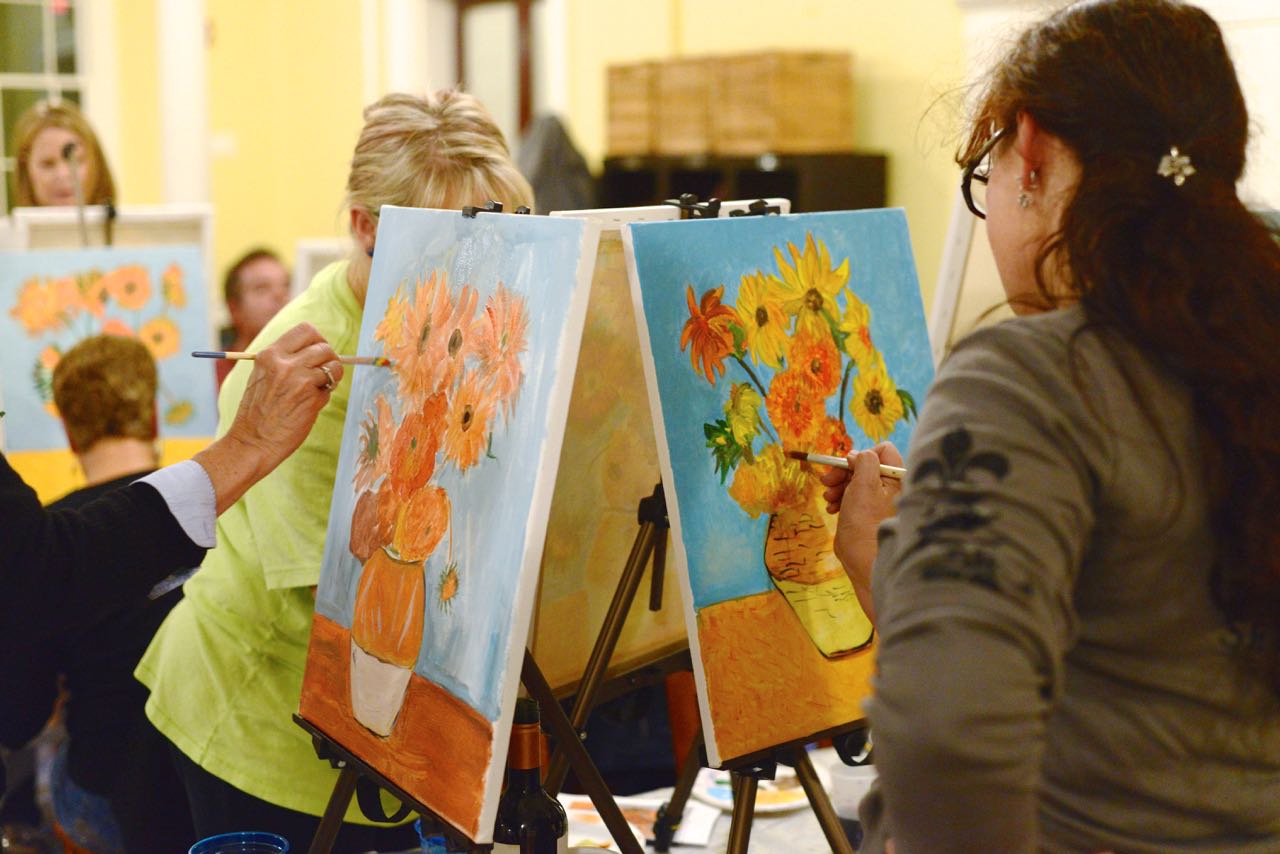 It really was a great night out on the town for the "artists" of the evening with my Paint and Wine class at the Lambertville Hall. Students came from dinner within the sweet city streets, stopping in for a couple of hours to start their personal masterpieces with a favorite sprit in hand (BYOB) too!
After meeting and greeting, we jumped right into instruction on my big screen, reviewing the steps of two different pieces to recreate, where guests had a choice to emulate in their own artistic way, either "The Kiss" by Gustav Klimt or "Sunflowers", originally by van Gogh.
Both paintings made for interesting talking points and offered two different levels of complexity, yet shared a similar color palette with a beautiful wash of gold. Once everyone mapped out their strategy with me and got started, we decided to turn up the tunes being a Friday night and before you knew it, people were singing & even dancing – the singing started with Billy Joel followed by a booty break inspired by Rick James!
Some folks came in groups or on a date or even solo but the one thing they all shared was a feeling of leaving "together" & simply having a new way of finding fun for a Friday night!