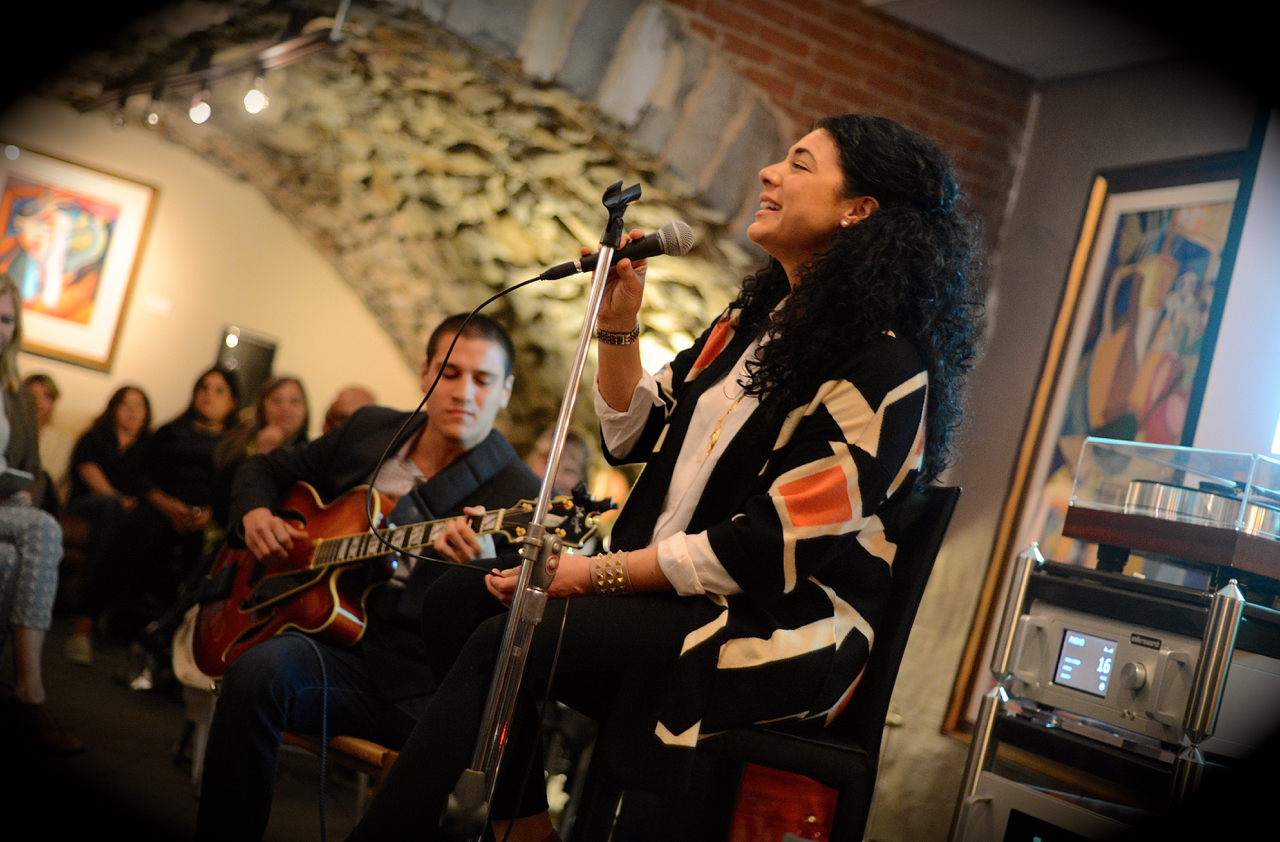 Set in a most intimate, warming atmosphere in the belly of a historic mill, The Art of Sound's Unplugged Series truly has everyone intrigued! From the savory wine poured, the rich décor accents and sparkling eye-candy sound equipment, illuminated by ambient lighting– the fuse of unique talent and setting, proves to be a night of sheer enjoyment and cultural stimulation for all. For guests, the comfort and at-home feeling is effortlessly achieved by the hosts with their graciousness and conversational style, their petite dog Charlie even fits perfectly into the setting as he enjoys meeting and greeting new friends. With every show, the space continues to be enveloped by a collection of interesting and friendly people, from visual and recording artists through business professionals and politicians.
After the initial wine mixer, leading up to the show, this series further entrances guests as they proceed to enter the performance space… within the center of it all, lights are dimed, candles lit, speakers up just right and the featured artist enters to then share their stories, personality and their incredible craft.
Please join us in another remarkable experience on May 10th, as we introduce you to a night of live poetry readings with Author, Actress, Writer and Poet Laureate, Hayden Saunier and Special Guest Poet and Author, Grant Clauser from the NY Times Wirecutter.
This thoughtful entertainment series has been co-conceived and co-produced by both Patti Giro and Mandee K. Hammerstein – the goals were simple; the initiatives were complex but it all came together naturally and harmoniously.
Premiere night cell video capture - our new favorite song! "Lesson Learned" - the forever and amazing, Frank Bell