Grab a friend, a date, sister, mother, dad or brother & this spring take a New Hope stroll to a great studio & join me for a unique & meaningful art class!!!
Some of you may remember I have a visual arts background that I like to tap into on occasion - I'll either hold an art class, create unique gifts or run art-sparked events that have a feel good cause tied to it - one way or another! Well now I'm excited to announce, I'm partnering with my talented & inspiring client, Cathy Begg - we're co-hosting a two-part art class in her New Hope Borough Studio! Students will sketch, sculpt & paint - leading to a one-of-a-kind 12x12, 3-D, personal art-installation! Wow & Yay!!! & did I say, it's a BYOB time too!! Another fun fact is this class has a story that is helping Cathy and I spread the word on Parkinson's Awareness Month too - More facts in the release below! TO BUY TICKETS (Only 10 remain) - SAVE SEATS HERE: https://www.eventbrite.com/e/sculpt-paint-byob-art-class-tickets-44888036325?aff=es2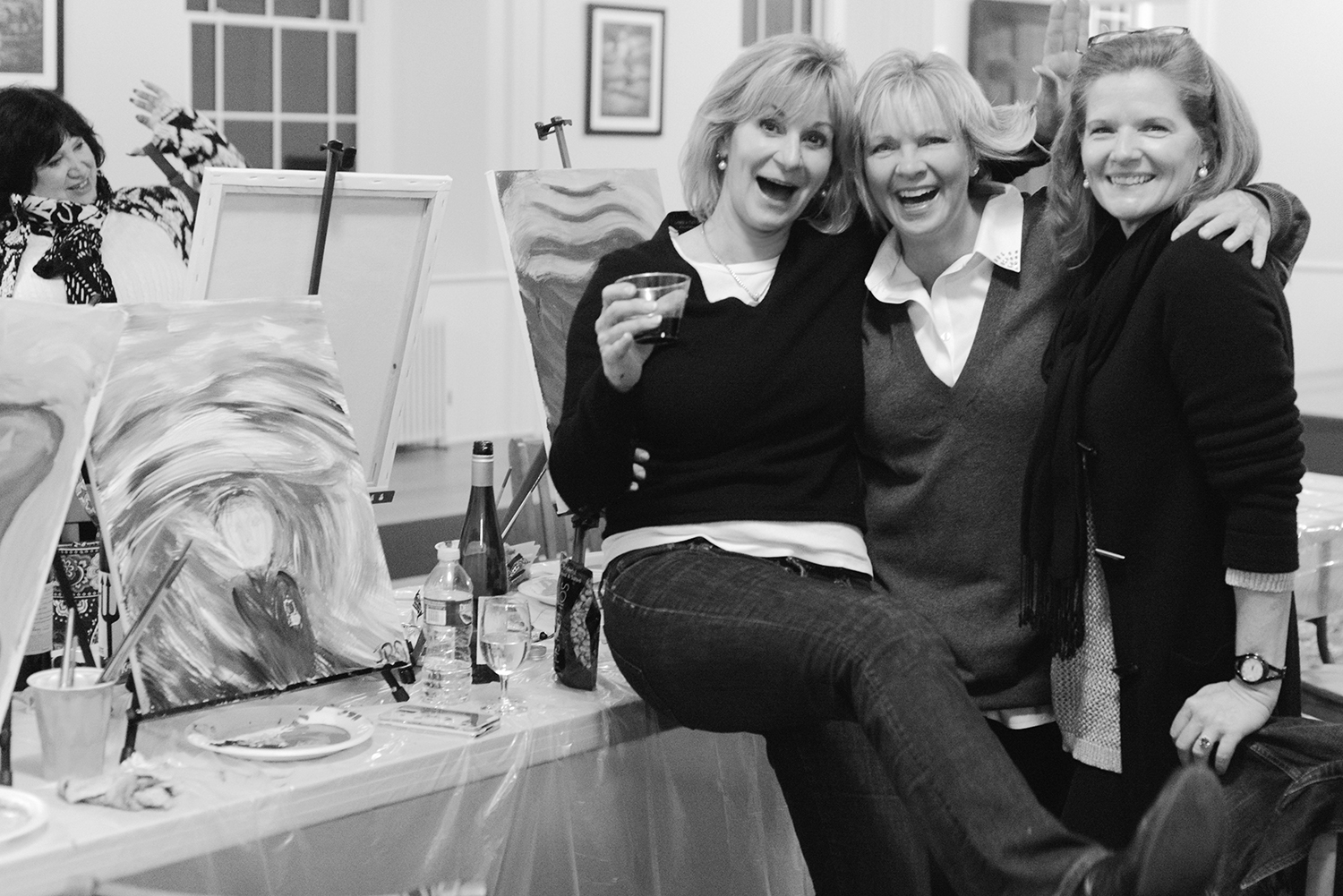 Look for us in the News! Special thanks to WFMZ 69 TV News & New Jersey Stage Magazine
PRESS/MEDIA Contact:
MANDEE K. HAMMERSTEIN
908-246-0882
-FOR IMMEDIATE RELEASE-
In Special Recognition
of
Parkinson's Awareness Month
Uniquely Designed Art Classes Announced in New Hope
NEW HOPE, PA (4/5/18) – In special recognition of Parkinson's Awareness Month this April, longtime New Hope artist, community member & Parkinson's patient Cathy Begg with co-host & arts advocate Mandee K. Hammerstein will be dually hosting a two-part, uniquely-designed art class Tuesday, April 24th & Tuesday, May 8th- 6:30-8:30pm. As a guided, two-part class, students will experience conceptual sketching, soft-sculpting through a specially formulated wood-based, pliable clay-like material and painting.
This class has been thoughtfully created to spread awareness for Parkinson's, contribute to the artistic experience in New Hope while jointly sparking creativity and community camaraderie through a sentimental artistic process Begg crafted as she worked to regain strength and dexterity after fighting two strokes and being diagnosed with Parkinson's Disease in 2006. Begg now runs a successful studio in the borough of New Hope while working on custom-commissioned, solid-wood, functional sculptures for a variety of residential and commercial clientele.
Students of all artistic levels are welcome, with and without Parkinson's.
Seating is limited, RESERVATIONS Can be made through: EventBrite.com
More About the Class: Located in Cathy's New Hope borough studio this class is additionally a BYOB experience, participants are also welcome to bring treats to share with fellow classmates, exchange in tasteful delights and tales, ultimately leading to further engagement in the artistic process together. Fee & Material Specifics: $65.00, includes a 12x12 take-home, 3-dimensional, hand-painted wood canvas, use of easels, various brushes, paints and other related supplies for the evenings. Students should wear comfortable attire that can handle water-based paint. Space is limited & reservations can be made through Event Brite: www.eventbrite.com
The trained instructors, Cathy Begg and Mandee K. Hammerstein will guide participants on how to execute personal renditions of various artistic styles primarily through the contemporary art era, aiding students in improving upon individual technique while becoming more comfortable with their own unique style. Both instructors share in the philosophy that thinking visually and finding the artist within through any medium is a gift that we all can discover, further bond and even heal through, inspiring daily experiences personally and professionally. To Learn more about the instructors, visit: www.MkHammerstein.com
Any donations contributed to the classes collection vase will be delivered to the Parkinson's Foundation or classmates and supporters can donate easily and directly to Parkinsons.org.
More About the Parkinson's & The Parkinson's Foundation:
An estimated one million people in the U.S. live with Parkinson's disease, the second-most common neurodegenerative disease after Alzheimer's and the 14th-leading cause of death in our country. Symptoms vary, but can include tremors; difficulty with balance, swallowing, chewing and speaking; and cognitive impairment. The Parkinson's Foundation makes life better for people with Parkinson's disease by improving care and advancing research toward a cure. In everything we do, we build on the energy, experience and passion of our global Parkinson's community. formed by the merger of the National Parkinson Foundation (NPF) and the Parkinson's Disease Foundation (PDF), both established in 1957, with offices in New York and Miami. In June 2017, the foundation marked the 200th anniversary of the publication of, "An Essay on the Shaking Palsy," by James Parkinson and the 60th anniversary of the Parkinson's Foundation. To learn more, visit: www.Parkinsons.org
#LoveToLaunchMKH, #StartAConversation, #Parkinsons, #ParkinsonsAwarness
Video About Cathy's Journey:
#####